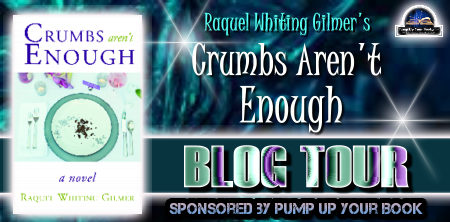 Join Raquel Whiting Gilmer, author of the chick lit book, Crumbs Aren't Enough, as she tours the blogosphere September 2 – November 29, 2013 on her first virtual book tour with Pump Up Your Book!
ABOUT CRUMBS AREN'T ENOUGH
With $80,000 in student debt, an alter ego named Crazy Charlie, and more than her fair share of hang-ups, Charlie Bennett is on a mission: a mission to feel better about herself.
By all accounts this shouldn't be too difficult. After all, Charlie has graduated from the best universities, has good friends to keep her sane, and an impressive resume to boot. But her poor choices in men (and therapists) have left Charlie feeling fat, fretful, and fed up. She knows something has to change–she's just not sure what.
When the elevator doors open and Jack Hudson appears with his perfect smile and perfect teeth, Charlie thinks she's found her answer. A Taye Diggs lookalike who sees through Charlie's imperfections, Jack could be The One–and not just because he can make strawberry shortcake from scratch. But as their relationship develops without any sign of a commitment, Charlie is left grabbing for crumbs yet again.
Add to Goodreads:

ABOUT RAQUEL WHITING GILMER
Hi, my name is Raquel Whiting Gilmer and I am a wife, daughter, aspiring mother (I don't have any kids yet but I want them.), sister, friend, small group leader, lawyer, entrepreneur, confidant, advisor, blogger, twitter attempter, soon to be published author, and accepter of crumbs. Well, a recovering crumbs accepter. What's a crumb accepter? Is it as bad as it sounds? It's bad, but it's preventable and curable.
Freedictionary.com defines a crumb as a small fragment, scrap, or portion. And it defines accepter as one who accepts. So a crumbs accepter is one who accepts small scraps. No bueno, right? How did I get like this? Well, I think my low self-esteem was the root cause of it. And I've learned that when your self-esteem is bad then you will accept anything including crumbs in all areas of your life. BTW, my biggest crumbs area was definitely my relationships with men.
Things are different now and I have committed myself to Live Crumbs Free. Live crumbs free? Yes, I am committed to not accepting crumbs in any area of my life. But to get to this point, I had to do some work. I first had to work on my self-esteem. And after lots of therapy I got to a place where not only did I have high self-esteem but I started a website, www.perfectlyme.com, and a girls' program, Perfectly Me Girls to encourage other women and girls to embrace and love who they are and not judge themselves by the world's standards. Our motto is I'm not perfect, I'm just Perfectly Me.
Once my self-esteem was on the rise, I could start to look at the crumbs in my life. And I knew I had to deal with my personal crumbs and I'm happy to report that after many failed relationships and mounds of crumbs, I met the love of my life and married him. Yay!!! I have the full meal and then some now and it has changed my life. I want everyone to have that full meal and I know how bad the crumbs are so I've written my first novel about a woman struggling with relationships who finally figures out that Crumbs Aren't Enough. I hope you will read my blog at www.raquelwhiting.com, check out my novel, and follow me on twitter, @perfectlyraquel, as I dole out advice and wisdom (my limited wisdom) on keeping your self-esteem high and getting rid of the crumbs.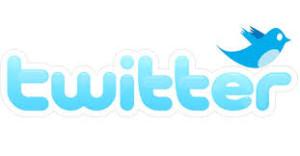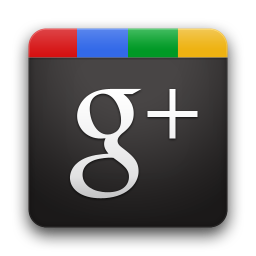 Pump Up Your Book and Raquel Whiting Gilmer are teaming up to give you a chance to win a $200 Amazon Gift Card!
Here's how it works:
Each person will enter this giveaway by liking, following, subscribing and tweeting about this giveaway through the Rafflecopter form placed on blogs throughout the tour. If your blog isn't set up to accept the form, we offer another way for you to participate by having people comment on your blog then directing them to where they can fill out the form to gain more entries.
This promotion will run from September 2 – November 29. The winner will be chosen randomly by Rafflecopter, contacted by email and announced on November 30, 2013.
Each blogger who participates in the Crumbs Aren't Enough virtual book tour is eligible to enter and win.
Visit each blog stop below to gain more entries as the Rafflecopter widget will be placed on each blog for the duration of the tour.
If you would like to participate, email Tracee at tgleichner(at)gmail.com. What a great way to not only win this fabulous prize, but to gain followers and comments too! Good luck everyone!
ENTER TO WIN!
Crumbs Aren't Enough Book Publicity Tour Schedule
————————————————————
Monday, September 2 – Book featured at Between the Pages
Tuesday, September 3 – Book featured at Jody's Book Reviews
Wednesday, September 4 – Interviewed at Review From Here
Monday, September 9 – Guest blogging at Literal Exposure
Wednesday, September 11 – Book featured at Moonlight, Lace and Mayhem
Thursday, September 12 – 1st chapter reveal at Books and Needlepoint
Friday, September 13 – Book featured at Bibliotica
Monday, September 16 – Book reviewed at Bibliotica
Monday, September 16 – Book featured at My Reading Table
Tuesday, September 17 – Book reviewed at My Reading Table
Wednesday, September 18 – Book featured at Confessions of a Reader
Thursday, September 19 – Book featured at Icefairy's Treasure Chest
Monday, September 23 – Interviewed at Book Reviews by Dee
Wednesday, September 25 – Interviewed at Broowaha
Thursday, September 26 – Guest blogging at Straight from the Author's Mouth
Monday, September 30 – Book featured at The Road to Here
————————————————————–