Join Gaelen VanDenbergh, author of the contemporary women's fiction novel, Running Against Traffic, as she tours the blogosphere September 2 – September 27, 2013 on her first virtual book tour with Pump Up Your Book!
ABOUT RUNNING AGAINST TRAFFIC
Paige Scott spent her childhood shuffled between relatives who ignored her, and her adult life hiding in her crumbling marriage to wealthy David Davenport. When David suddenly thrusts her into a remote, impoverished world, Paige is forced to face the betrayals of her past – not to mention the colorful townies of her present. Unexpected friendships and her discovery of running propel her on a jagged and comical journey toward learning how to truly live.
Add to Goodreads:
ABOUT GAELEN VANDENBERGH
I am a writer, runner, reader, compulsive list-maker, mother and zookeeper (it feels like it, anyway). I grew up in Philadelphia, moved around a bit – Maine, Boston, NYC, back to Philly – and I have lived here for the past twelve years. I live with my husband and daughter, a fat cat, several fish, and a one-eyed dog.

http://gaelenvandenbergh.com/home/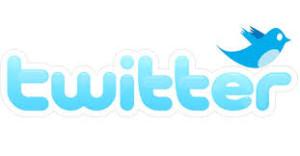 Pump Up Your Book and Gaelen VanDenbergh are teaming up to give you a chance to win a $100 Amazon Gift Card!
By entering the giveaway, you are confirming you are at least 18 years old.
One winner will be chosen via Rafflecopter to receive one $100 Amazon Gift Certificate
This giveaway begins September 2 and ends September 27, 2013.
Winners will be contacted via email on Monday, September 30, 2013.
Winner has 48 hours to reply.
Good luck everyone!
ENTER TO WIN!
Running Against Traffic Book Publicity Tour Schedule
————————————————————
Coming Soon!
————————————————————–